Fibertech to exhibit Rhino Manholes at 2018 WWETT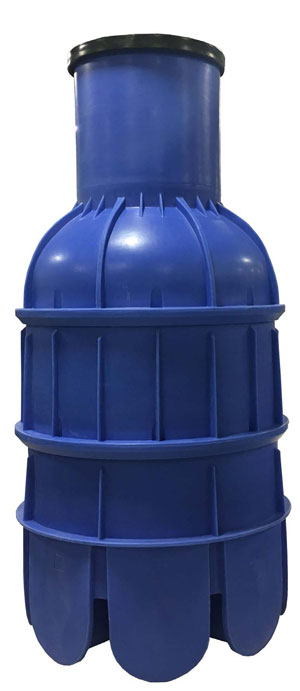 At the end of February, Fibertech will attend the Water & Wastewater Equipment, Treatment & Transport Show (WWETT) in Indianapolis, Indiana. This event is the "largest annual trade show for wastewater and environmental service professionals" in the world, and includes educational programs, product demonstrations, and industry networking. The event culminates with "an extensive expo floor" where manufacturers like Fibertech will be showcasing the latest technology and innovations available for the wastewater and environment service industries.
What to expect from Fibertech at the 2018 WWETT
This will be our second year exhibiting our innovative designs for the wastewater industry at the WWETT. We will have our DOT bulk containers available for demonstration, which are an unprecedented solution for the transportation of hazardous materials. In addition to this, we are proud to premiere our new Rhino Manholes — industrial strength plastic manholes that work in a variety of applications.
Want to learn more about these unique designs from Fibertech that will be on display at the 2018 WWETT expo? Read on!
Fibertech's New Rhino Manholes
After thorough research and development, we were proud to introduce our cutting-edge Rhino Manholes in September 2017. This will be our first year demonstrating our plastic manhole design at the WWETT, and we couldn't be more excited to introduce wastewater industry professionals to the many benefits of our one-of-a-kind design.
Manufactured from durable polyethylene plastic using rotational molding, our Rhino Manhole units are a field-tested, industrial strength alternative to concrete, steel, and fiberglass manholes. Thanks to a design that is both long lasting and versatile, our Rhino Manholes are an ideal solution for a wide range of applications in the wastewater industry, including sewer, wastewater, landfill leachate, and stormwater collection, as well as underground utility inspection chambers.
Unlike other materials used in manhole production, the 100% virgin polyethylene used to manufacture our Rhino Manholes is resistant to chemicals, acids, and organic compounds, which prevents damage from aggressive chemicals such as hydrogen sulfide and sulfuric acid, resulting in a longer lasting product life.
Fibertech's DOT Bulk Containers
We will also be exhibiting our DOT bulk containers, which are ideal for the transport of hazardous materials. Manufactured from a durable linear low-density polyethylene resin, with a single-wall, one two-piece design, our DOT shipping containers are a long-lasting product you can rely on for years to come.
These containers are also certified, UN 11H2, for use in the shipment of critical hazardous materials thanks to extra design features including a completely sealable lid and fastening closures for security. Our DOT shipping containers also include a flat interior surface that has rounded corners, making it ideal for use in damp environments, as well as incredibly easy to clean and sanitize.
If you are attending the 2018 WWETT, we look forward to seeing you there and cannot wait to share more with you about our innovative, long-lasting solutions for professionals in the wastewater industry.
https://fibertechplastics.com/wp-content/uploads/2018/02/17757328_1645775092106563_5746215775704055310_n.png
689
689
Fibertech
https://fibertechplastics.com/wp-content/uploads/2021/08/Fibertech-logo-color-reversed-400px.png
Fibertech
2018-02-06 14:03:48
2019-01-10 11:21:54
Fibertech to exhibit Rhino Manholes at 2018 WWETT