Slow fashion, or the creation of sustainable clothing, has made a huge impact on the world we live in.
Why do the pioneers of slow fashion believe in creating eco-friendly apparel?
Because they fully understand that our world, as vast as it is, is fragile.
And they want to make sure our Earth is around for generations to come.
Manufacturing eco-friendly plastic laundry carts is one of our specialties, but we are only one piece of this puzzle.
We want to share with you 57 other brands, bloggers, and journalists…the changemakers… of the slow fashion movement.
We stand by these wonderful people and want to share their stories with the world in hopes to get more people involved in the eco-friendly movement.
Note: The first 5 chapters of this post contain a backstory on why slow fashion is important, how it came to be, and what makes clothing 'eco-friendly'. If you wish to go straight to the awards, feel free to click here and skip to chapter 6.


Chapter 1: What is sustainable fashion?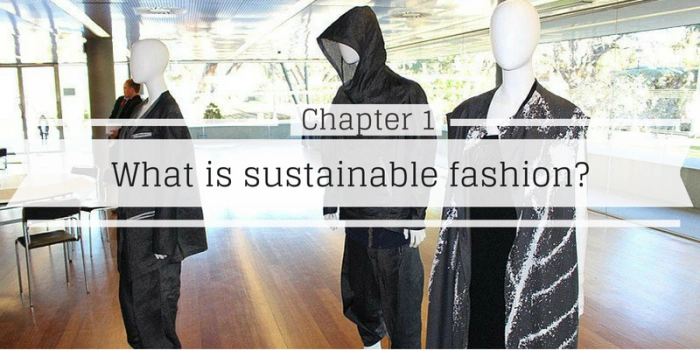 In recent years consumers have become increasingly aware of the environmental impact of their shopping habits.
Whether this means ditching single-use plastic bottles, making the switch to green cleaning products, using reusable shopping bags, or purchasing organic fruits and veggies, this shift in consumerism has increased awareness of the environmental and social impacts of consumerism across a variety of industries, including the world of fast fashion.
In recent years, the sustainable fashion movement has emerged as an alternative to fast fashion, which is notorious for its contributions to pollution, climate change, and unethical labor practices.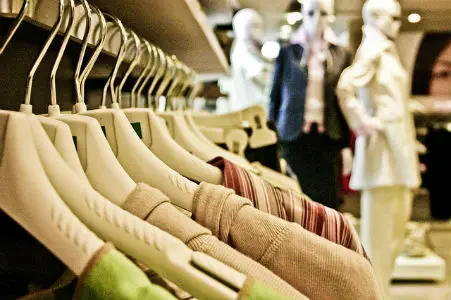 Unlike the fast fashion brands, which many of us have become accustomed to purchasing at big box retailers, sustainable, eco-friendly fashion focuses on manufacturing clothing in a way that minimizes environmental impact while also engaging in socially responsible business practices.
What is sustainable clothing?
Sustainable clothing is clothing that is created with eco-friendly fabrics and is created in the most eco-friendly ways possible. This trend in moving toward more sustainable products also benefits the workers behind the scenes. Not only are the clothes created better for the environment, but the workers who have created the clothing are being more fairly compensated and treated better.
Chapter 2: Fast facts: The environmental + social impact of fast fashion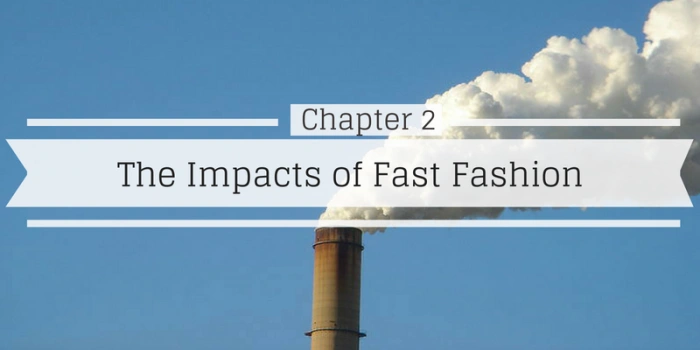 One of the easiest ways to understand the negative impacts of fast fashion (and, in turn, the importance of sustainable clothing) is to consider some basic statistics on the role that the current fashion industry plays in pollution and climate change.
Check out the infographic below to see the dire need for sustainable clothing:

Chapter 3: How did we get here? Some history on the sustainable clothing movement.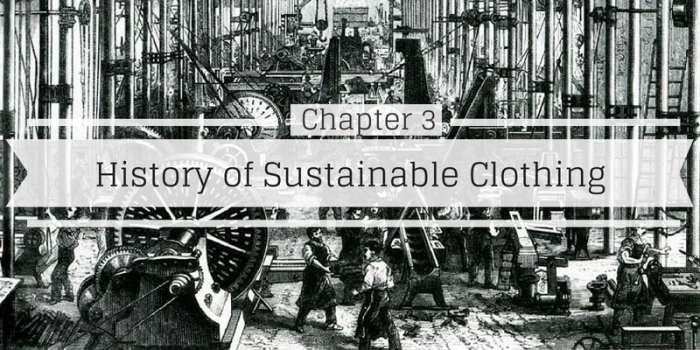 It all started with the Industrial Revolution…
To trace the history of the slow fashion movement, we will first need to rewind to the Industrial Revolution of the 18th and 19th centuries, that forever changed the way that the world thinks about consumerism.
You probably vaguely remember learning about it in your high school history class, but in case you forgot, here is a quick refresher!
It was during this time period that manufacturing shifted the production of goods from a small-scale operation, often done in people's homes, to the world we know today of factories, specialized machinery, and mass production.
Although this time period resulted in increased accessibility to manufactured goods — like clothing — it also marked a shift into dangerous working conditions for working-class Americans, most notably, child labor.
During the latter part of the Industrial Revolution, department stores began to emerge in the United States, making clothing more accessible than ever before. However, at this time most Americans still maintained small wardrobes, with only a small portion of the population owning enough clothing to fill an entire closet.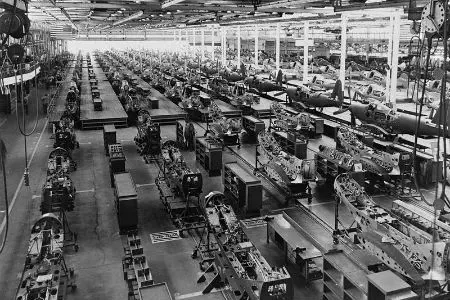 The post-war consumerism boom
The end of World War II marked a shift in American consumerism, with "more, newer, better" becoming the American mindset, following years of wartime rationing and frugality.
It was during this economic boom that strip malls became commonplace, and shopping for non-essentials became an everyday way of life for Americans. This consumer culture set up an economy deeply rooted in mass production.
However, at this time most clothing was still manufactured within the United States.
The modern day environmental movement emerges
During this time of post-war consumerism and economic growth, the modern day environmental movement also emerged, much in part due to the pollution and environmental degradation caused by the factories used in mass production.
Some highlights of this early phase of environmentalism include the establishment of The Nature Conservancy in 1951, the publication of Rachel Carson's much-acclaimed Silent Spring in 1962, and the first Earth Day celebrated on April 22, 1970.
The idea of sustainable clothing also emerged during this time period as public awareness of the negative environmental impacts of textile and clothing manufacturing increased. Nayelli Gonzalez, social Impact & sustainability champion, puts it best, stating that "sustainable fashion sprouted from the seeds of the paisley patterns sewn onto patchwork bell-bottoms widespread during that period."

Globalization
The next key shift in American shopping habits started with a 1973 agreement that placed quotas on clothing and textile imports from certain countries.
This agreement, which was meant to protect U.S. manufacturing, backfired, leading to dramatically increased manufacturing costs domestically.
In 2005, the quota system ended and outsourcing of textile and clothing manufacturing to countries like Cambodia and Vietnam become commonplace as it led to a major decrease in the cost of mass-produced clothing.
However, many of the nations that manufacturing was outsourced to were known for sweatshops and unregulated factories, with human rights issues including child labor, non-living wages, and inhumane working conditions being commonplace.
According to Connie Ulasewicz of San Francisco State University, it was at this point that many Americans became disconnected from the manufacturing process of their clothes, and "lost contact with how and where their clothes were made."
Controversies give rise to sustainable fashion
During this time, industry giants like Gap, Nike, Levi's, and Converse outsourced labor to the cheapest bidder to lessen manufacturing costs and increase company earnings.
This focus on the bottom line led to wide-ranging controversies over worker's rights and environmental impact of manufacturing, such as Nike's 1991 scandal over reports of low-wages and dangerous factory conditions in an Indonesian factory.
High-profile incidents like these sparked public anger which encouraged many of these companies to invest in ethical manufacturing practices to boost their reputations with consumers.
One of the most notable incidents in recent years was the 2013 Rana Plaza tragedy in Bangladesh, which killed an estimated 1,130 workers and injured thousands of others, when an eight story building containing clothing factories collapsed. These factories were known to produce clothing for popular U.S. brands including Walmart, J.C. Penney, and the Children's Place.
In recent years the environmental impact of fast fashion has also moved into the mainstream, with issues like textile waste, pollution, water stress, and carbon emissions, fueling an increased demand for eco-friendly clothing.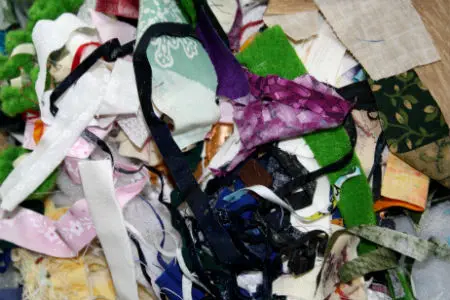 Slow fashion begins to make its mark
Although increased awareness of the environmental and social impacts of fast fashion has greatly increased over the last five years, the sustainable clothing movement has been slowly and steadily making its mark for years.
Patagonia and Esprit began pioneering sustainable clothing in the late 1980s, as their founders observed the negative environmental impacts of the clothing manufacturing industry. The owners of these two popular apparel companies were two of the first industry leaders to research the environmental impact of the fibers and materials used to manufacture clothing, leading to some of the first models for eco-friendly clothing production.
More recently the sustainable clothing industry has drastically increased in popularity thanks to increased public awareness around the environmental impacts of fast fashion, with brands like H&M and Madewell launching clothing recycling programs, Levi's spearheading a sustainability campaign, and high-end designers like Gucci committing to sustainable manufacturing practices.
Chapter 4: Legislation shaping sustainable fashion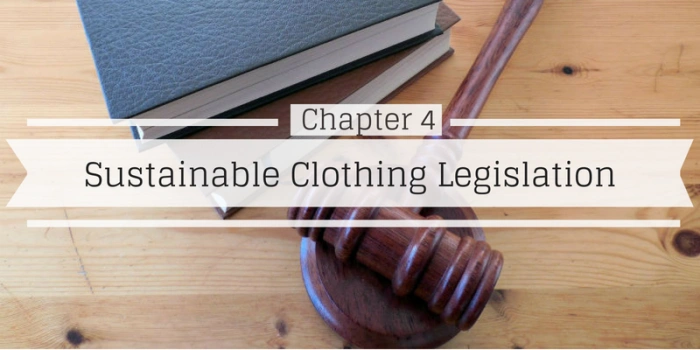 According to Simone Cipriani, the founder of the International Trade Centre's Ethical Fashion Initiative, legislation focused on protecting workers and the environment is the most effective way to combat the negative social and environmental impacts of fast fashion.
However, because of the globalized nature of clothing manufacturing, it can be very difficult for legislative bodies to develop enforceable and effective laws.
Although there is still a long way to go when it comes to regulating textile and clothing manufacturing, here are some of the laws influencing sustainable clothing production and the slow fashion movement:
Alien Tort Act
This U.S. law allows non-citizens to file lawsuits in domestic courts for human rights violations that occurred abroad.
Transparency in Supply Chain Act
This California legislation requires that companies doing business in the state demonstrate the efforts that they are taking to ensure slavery and human trafficking are not a part of their manufacturing and supply chains.
551/2009 Regulation
This European Union law makes the use of phosphors illegal in the majority of washing process and detergents used within its jurisdiction.
The Bribery Act
This 2010 UK law penalizes companies operating in the nation that are found to be a part of any sort of bribery — be it directly or indirectly.
Grenelle II Regulation
This French legislation requires that companies clearly label the carbon footprint of all consumer goods sold within the county.
REACH Regulations
This EU legislation holds manufacturers responsible for "assessing and managing" any risks associated with chemicals used in their product, which also includes relaying safety information and risks to consumers.
This regulation is key in the fashion industry when it comes to dyes used in manufacturing as well as herbicides and pesticides used in growing fibers used for clothing and textile production.
Chapter 5: Behind The Scenes Innovations Of Sustainable Fashion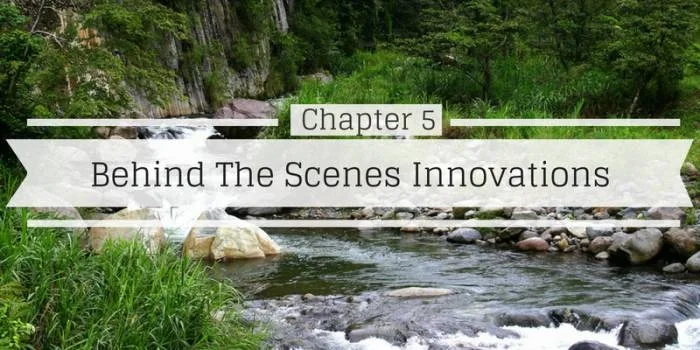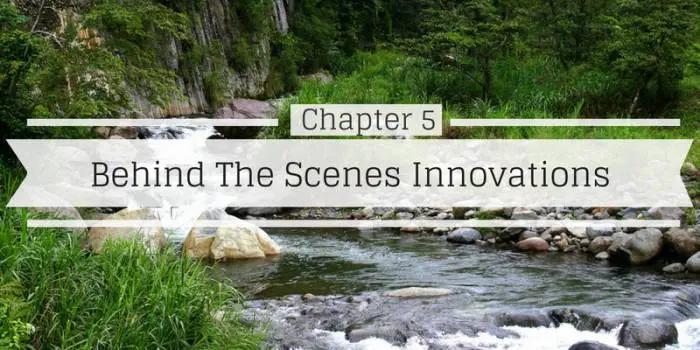 When it comes to sustainability in fashion, one significant area that often gets overlooked is the negative impact that doing laundry can have on the environment.
"Really?" You might ask. "But it's just laundry!"
It may seem crazy, but it is true.
In fact, according to a study conducted by Proctor & Gamble and Marks & Spencer, anywhere from 75 to 80 percent of the environmental impact of apparel comes from the process of doing laundry.
This is due not only due to the energy needed to heat the wash water and power dryers, but also the amount of water used by washing machines, and the toxic chemicals that enter our waterways through this seemingly mundane chore.
High-efficiency washers and dryers
With the average household estimated to do approximately 400 loads of laundry annually (that's around 13,500 gallons of water) creating more sustainable washing and drying practices is a critical part of eco-friendly fashion.
Fortunately, there have been many innovations to washing machines and dryers in recent years, including the emergence of high-efficiency (HE) washers and dryers that use less energy, reduce pollution, and conserve water.
Mother Earth News reports that making the switch to a front-loading, HE washing machine can cut water use by 25 to 50 percent.
Similarly, HE dryers typically use about 20% less energy than their traditional counterparts thanks to moisture sensing technology and a more efficient use of heat.
According to Tree Hugger, one of the best ways to choose eco-friendly appliances like washers and dryers is to make sure that the washer and dryer your purchase are Energy Star approved.
Eco-friendly detergents, bleaches, and fabric softeners
You may not realize it, but the cleaning products you use when doing laundry can have a major impact on both your personal health and the environment.
The detergent, bleach, or fabric softener you use may not seem like a big deal, but consider the below facts and figures:
The petro-chemicals used to add fragrance to traditional laundry detergents are potential hormone-disruptors, which can have wide-ranging negative effects on your health.
Studies show that approximately 70% of U.S. streams contain chemicals from laundry detergents.
These toxic ingredients are not only harmful to fish and other aquatic life but can also eventually end up in our drinking water.
Most traditional laundry detergents rely on petroleum-based ingredients, which contribute to global warming and can have negative effects on your health
The good news is, in recent years a variety of highly effective plant-based detergents, bleaches, and fabric softeners, have emerged — providing an alternative to the harmful ingredients found in traditional formulations.
In addition to containing safe, non-toxic ingredients, these eco-friendly detergents are typically highly concentrated, which not only reduces wasteful packaging and saves on fossil fuels used in transporting the products, but also reduces the "400 million gallons of water wasted each year in diluting detergents."
Even better, eco-friendly detergents do not rely on hot water to be effective.
This drastically cuts down on the amount of energy you use while doing laundry, and ultimately, your carbon footprint.
In fact, it has been shown that switching to a cold rinse cycle can reduce your washing machine's use of energy by as much as 90 percent.
Sustainability in the commercial laundry industry
Aside from appliance and detergent innovations, improvements to laundry carts and the materials used to manufacture these carts have also contributed to a more efficient and sustainable commercial laundry industry.
In the past, the laundry carts used to handle bulk laundry in commercial laundries and hospitality industries were often manufactured from materials that were ill-suited for the job, such as metals — which rust and corrode when exposed to moisture for prolonged periods — and cheap plastics with a short-lived product life.
Fortunately, rotationally molded laundry carts, manufactured from durable and long-lasting polyethylene, offer a heavy-duty alternative to the laundry carts of the past and are revolutionizing the sustainability of commercial laundry.
In addition to a durable design, which means less pollution from manufacturing and fewer products ending up in landfills, rotationally molded laundry carts also feature innovations such as convertible shelves, built-in wheels, and an ergonomic design, which lead to less waste and a more efficient use of resources.
These polyethylene laundry carts are also manufactured using 100-percent virgin plastics that are both FDA and USDA approved — which means less harmful chemicals entering the environment during the manufacturing process.
Additionally, these carts can also be manufactured from recycled materials — further reducing the carbon footprint of the commercial laundry industry.
Even better, rotationally molded polyethylene laundry carts are recyclable, which means they won't end up in a landfill and can be ground down and reused to create new laundry carts once they are no longer of use.
Although laundry is definitely a more "behind-the-scenes" aspect of eco-friendly fashion, it plays a major role in the environmental impact of the clothing and textiles.
Fortunately, innovative thinking and improvements in technology are changing the way we think about laundry and moving us closer to a more sustainable fashion industry one HE washing machine and jug of plant-based detergent at a time.
Chapter 6: The people and brands driving the eco-friendly apparel movement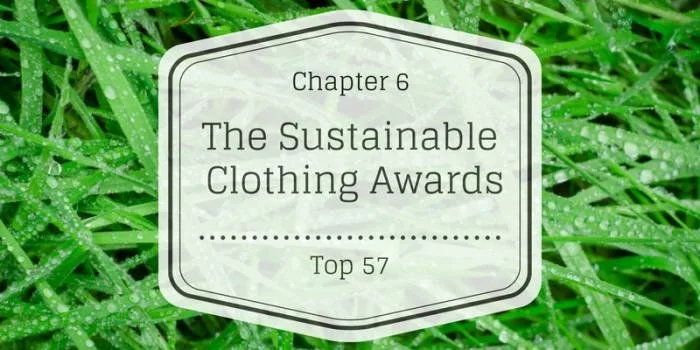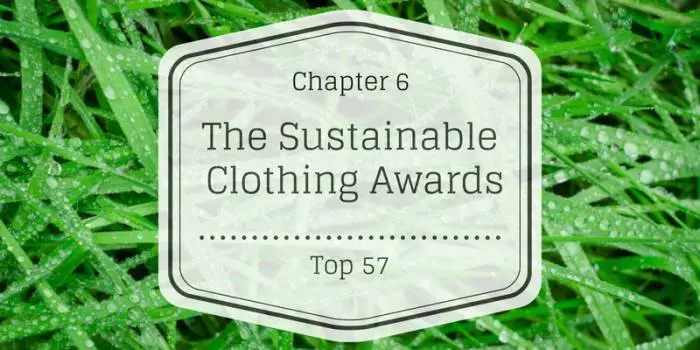 The sustainable clothing movement has come a long way over the last 20 years thanks to increased awareness of the fashion industry's impact on society and the environment.
Yes, controversies, awareness, and legislation have been a big part of this shift away from fast fashion.
However, we believe that it is people and brands that are the true driving force behind eco-friendly fashion and sustainability.
Below are 57 people and brands making a change in the fashion industry.
We've broken them down into five main categories.
Keep in mind these are in no particular order. They are just numbered because we love organization!
We hope you enjoy learning about these incredible influencers as much as we have.
Sustainable Style Influencers
These sustainable style brands and bloggers prove that you don't have to compromise on personal style to be good to the earth.
---
Social Justice Trailblazers
Spreading the power of positivity and eco-friendliness, here are our Social Justice Trailblazers.
---
Eco-Friendly Style Leaders
These bloggers and brands stand by their ways of minimizing their footprint and conserving the earth.
---
Ethical Fashion Pioneers
These brands aren't just promoting slow fashion, they're paving the way for a more sustainable culture.
---
The Forces of Nature Behind the Slow Fashion Movement
These bloggers and brands aren't just writing about slow fashion, they're living it.
---
The Sustainability Innovators
These companies are working every day to improve the technology and processes used in the laundry field.
---