Bulk Container Available Styles
Durable Material Handling Containers
Fibertech Bulk Containers are durable material handling containers engineered to accommodate the most demanding and dense applications, while remaining versatile enough to handle lighter duties. These plastic bulk containers feature a high-quality design with reinforced rims, forklift accessibility.
Bulk Container Features & Benefits:
Available in a variety of sizes
Solid, single-piece construction
Less lead-time necessary
Excellent load-bearing
Metal inserts available as integral parts

Design & build to your specifications
Thickness can be altered
Economical tooling costs
Resists stress-cracking and corrosion
Color cracking / chipping never an issue
 Forklift Accessible Containers
Fibertech plastic bulk containers are long-lasting, economical and environmentally friendly. Our material handling containers are 2-way and 4-way forklift accessible. The 2Series plastic containers have angled legs to reduce the chance of forklift damage. The 4Series bulk plastic containers have a 4-way forklift entry through replaceable bolt-on pallet base.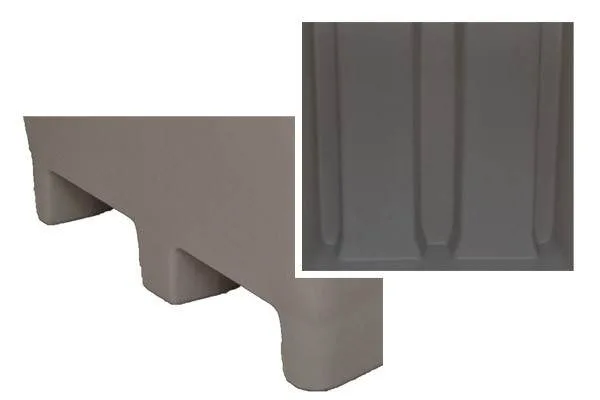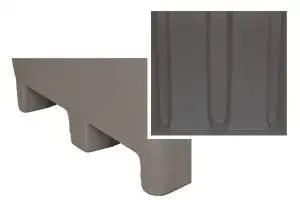 2 & 4 Series Plastic Bulk Bins
The 4Series containers offer a smooth flat interior, while 2Series containers have a smooth channeled bottom. Both offer rounded corners to ensure easy product flow and cleaning. Our material handling containers are nestable to save you space and have ergonomic handles for easy movement and de-nesting. Having nestable and stackable industrial storage containers allows for the maximization of space as well as increased back-haul efficiency. Fibertech Inc. is an expert in the design, creation and even repair of industrial storage containers. Contact us to discuss your plastic container needs.
To find out how Fibertech Inc. products can benefit your business, contact us today with a question, request a free quote or call 800-304-4600 to discuss your plastic container needs.
Let Fibertech Be Your Partner for NEW and REPLACEMENT Projects.
Questions or Ready to get started? Call us today at
800-304-4600

or Contact Us.