Fibertech 2Series Bulk Storage Containers
Plastic Channel Bottom Material Handling/Combo Bins with 2-Way Forklift Entry
Fibertech 2Series Bulk Containers feature the latest in functional design that offers enhanced durability while maximizing the cost savings associated with reusable bulk containers. 2Series Bulk Containers and Combo Bins function efficiently to suit a variety of industry needs for material handling applications. All 2Series Bulk Containers are molded with FDA/USDA compliant resin.
2Series Bulk Container Specifications
| Model | Outside Dimensions | Capacity | Weight |
| --- | --- | --- | --- |
| F233 | 41" x 41" x 33" | 24 cu/ft - 178 gal | 80 lbs |
| F236 | 47" x 43" x 36" | 34 cu/ft - 255 gal | 100 lbs |
| F245 | 47" x 43" x 45" | 41 cu/ft - 307 gal | 110 lbs |
| F251 | 43" x 43" x 51" | 42 cu/ft - 313 gal | 120 lbs |
| F233 Lid | 42" x 42" | | 35 lbs |
| F236 Lid | 48" x 44" | | 35 lbs |
| F245 Lid | 48" x 44" | | 35 lbs |
| F251 Lid | 44" x 44" | | 35 lbs |
2Series Benefits:
Durable & Long-Lasting
Easy to Clean Design
Rust Resistant
Non-Static Material Transfer
100% Recyclable
2Series Standard Features:
2-Way Entry
Reinforced Rim
Channeled Bottom
Forklift Friendly
Reinforced Rounded Corners
Lid
Stenciling
Divider Plates
Drain Holes
Drain Plugs
Mold-on Graphics
Custom Colors (at nominal upcharges)
Mold-in Graphics
2-Way Forklift-Accessible Reusable Containers
Fibert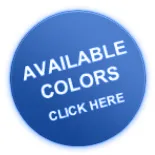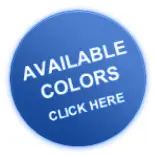 ech 2Series Bulk Containers feature 2-way forklift-accessible entry. Plastic bulk containers are designed to enhance quality and durability, while maximizing cost savings associated with reusable plastic containers. 2Series containers use a high-quality one-piece design featuring a channeled bottom and unique angled leg design that allows forklift tines to deflect off the leg, preventing breakage or damage of the reusable shipping container. The reinforced rim gives support to top of the container which sustains most of the stress put on the combo bins when in use.
Channel Bottom Combo Bin
Versatile 2Series containers are well suited for a variety of material handling applications. Ideal for food grade bins, pharmaceutical needs, as well as other material handling supplies. Our plastic bulk containers have smooth channeled interiors and rounded corners to make unloading products and clean up easy.
Customizable Bulk Containers
Available in a variety of color and sizes, customize these plastic bulk containers to suit your needs. Add a lid to protect product contamination or for the ability to stack. Drain holes can be added to drain the bins during cleaning and plugs can be used to keep material in otherwise. Stencil the bulk bins with company name or as a label of the product inside. These plastic bulk containers also come with a four-year limited warranty so you know you can count on our reusable shipping containers. Contact us to discuss your plastic container needs.
To find out how Fibertech Plastics can benefit your company, call
800-304-4600

or contact us today.
Let Fibertech Be Your Partner for NEW and REPLACEMENT Projects.
Questions or Ready to get started? Call us today at
800-304-4600

or Contact Us.