Custom Rotational Molding: The Definitive Guide
Are you a business owner, inventor, or entrepreneur trying to decide on the perfect manufacturing process for your next big idea?
We understand that this process can be confusing — especially when it comes to plastic molding.
Fortunately, we have developed this definitive guide to custom rotational molding, to help you decide if it is the right type of plastic molding for the specific product or part that you have in mind.
So what are you waiting for? The clock is ticking, and it's time to make your idea a reality.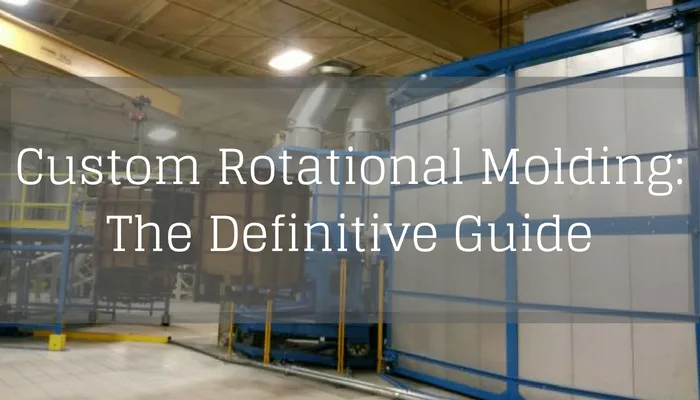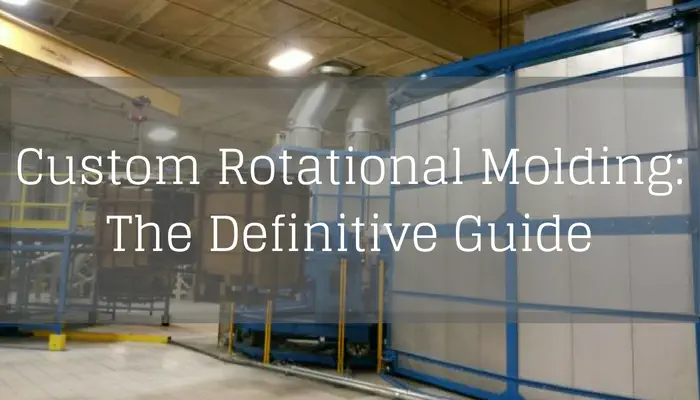 Section 1: What is rotational molding, and how does it compare to other types of plastic molding?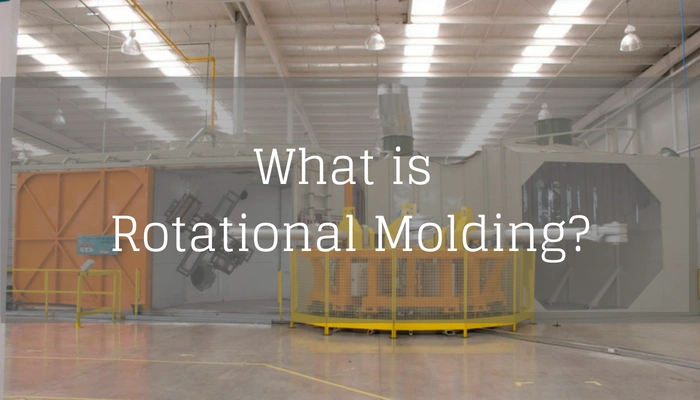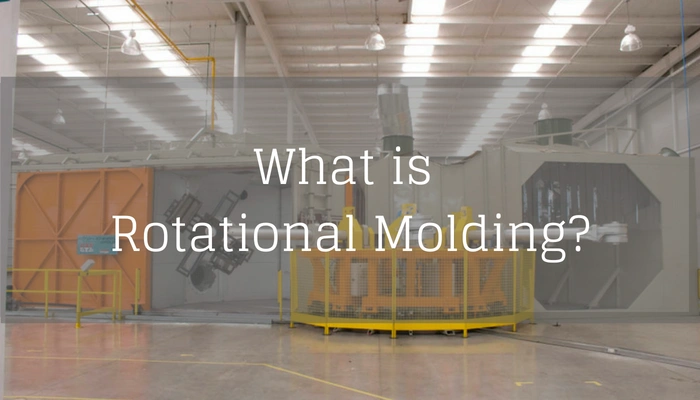 The Basics: Rotational molding 101
Rotational plastic molding, also known as rotomolding, is a unique production process that involves using heat to melt and mold plastic resin in a closed mold.
This is different from other types of plastic molding, which usually rely on pressure.
Rotational plastic molding manufacturers utilize an extremely specialized four-stage process which includes:
Loading the resin in the mold
Heating and fusing the resin
Cooling
Unloading the part from the mold
The products and parts manufactured using this process can be made from a wide range of materials including polyethylenes, nylon, polyvinyl chloride (PVC), polypropylene, and thermoplastics.
However, polyethylenes — including recycled/regrind, LLDPE, LDPE, HHPE, and cross-linked are most commonly used in this production process.
Rotational molding is highly effective when it comes to manufacturing complex parts with intricate features such as double walls, molded-in inserts, undercuts, and detailed contours.
The products that can be produced using rotational molding range in size from ping pong balls to 20,000-gallon fuel tanks.
Rotationally molded products can vary considerably by length, complexity, and wall thickness and there are very few limits to the availability of custom work and designs.
Rotational molding versus other types of plastic molding
Although plastic rotational molding has many benefits (see Section 2 for more on this!) it is not always ideal for every type of production.
There are six major types of plastic molding used in modern manufacturing and each of these types has their own unique advantages and disadvantages, depending on the size, shape, purpose, and quantity of parts that need to be made.
These six main types of plastic molding include:
Rotational molding
Injection molding
Blow molding
Compression molding
Extrusion molding
Thermoforming
For more information on the different types, check out our Simple Guide to Plastic Molding.
Section 2: Rotational molding advantages and disadvantages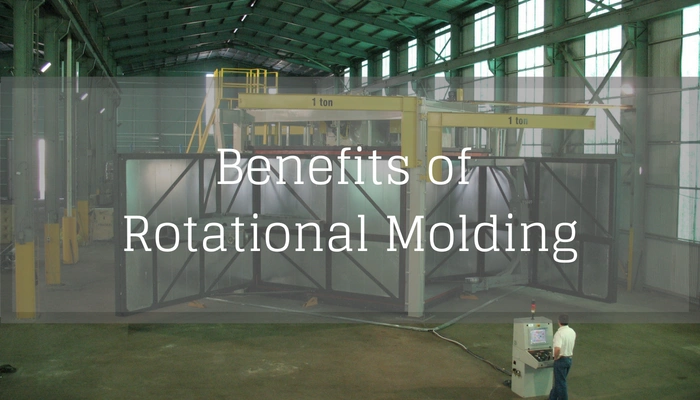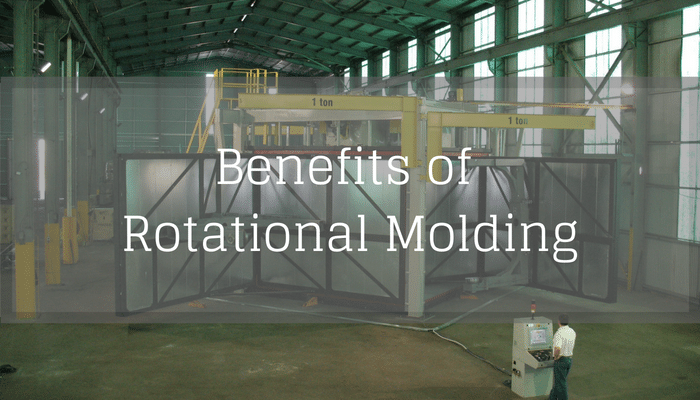 While early forms of the rotational molding manufacturing process have technically been around since the 1940s, it wasn't until the last 20 or so years that it became an especially effective means of production.
Today, rotational molding is used to make molded plastic products of all shapes and sizes like surfboards, playground equipment, and custom plastic parts.
There are many reasons why rotational molding has grown so rapidly over a relatively short span of time — advances in technology being the prominent driving force — and it looks like it will remain a leader in the plastic production industry for years to come.
Four of the key advantages of rotational molding include:
1. Durability
One of the reasons plastics have become so popular is due to the fact that they can carry, transport, and be used for a variety of conditions with ease.
The durability of rotationally molded plastic products is exceptional thanks to a one-piece design with no weak points, as well as a uniform wall thickness.
During the design process, additional reinforcement can also be added for an even more durable finished product.
2. Affordability
Equally as important as the quality and durability of the product is the actual price you pay for it.
Another reason plastic has become very popular in recent years is because it is a cost-effective alternative to materials like glass, metal, and wood.
This fact doesn't show signs of changing.
With the technological advances, plastics could become even more affordable than they already are in the coming years.
Rotational molding is especially affordable because products and parts created using this process can mold several pieces into one part — which eliminates the high costs often associated with manufacturing.
Additionally, plastic rotational molding produces only a minimal amount of waste during the production process, unlike other types of plastic molding.
Even better, any waste that is produced during the manufacturing process can be recycled and used in future production!
3. Sustainability
Plastic is more sustainable than people think.
In fact, the Environmental Protection Agency has identified the 'reuse' of packaging as the, "Next highest priority in managing waste,'" according to the American Chemistry Council.
The vast majority of Americans (90 percent) report reusing plastic bags, but they're not the only ones who can make use of discarded plastic.
The durability of plastic allows manufacturers to use recycled plastic in many production processes.
For examples, recycled plastic can be used in rotational molding to make bulk containers, storage tanks, auto parts, and more.
4. Efficiency
Another one of the advantages of rotational molding is that it is also an exceptionally efficient method of manufacturing.
This makes it ideal for companies that want their product produced on a short timeline.
Rotational molding is also an exceptionally efficient method of manufacturing, which makes it ideal for companies that want their product produced on a short timeline.
This quick turn around time is thanks to the type of mold used in rotational molding, which requires less tooling than other molding processes.
Additionally, the molds used in rotational molding can be easily swapped out for different colors, which also speeds up the process.
This makes rotational molding ideal for businesses that are in a rush or producing a short product run.
As you can see, there are many advantages of rotomolding.
However, you are probably wondering if there are any disadvantages to rotational molding and — if so — what they may be.
The main disadvantage of rotational molding is that it requires the use of very specific rotational molding materials due to the very unique manufacturing process.
This means you have a limited amount of plastic materials to choose from for your project, so this might not be the right option for you.
Other disadvantages of rotational molding include that it can take more time than other manufacturing options and that it can entail higher labor costs since the majority of the manufacturing process cannot be automated.
Section 3: Ten examples of everyday products manufactured using custom rotational molding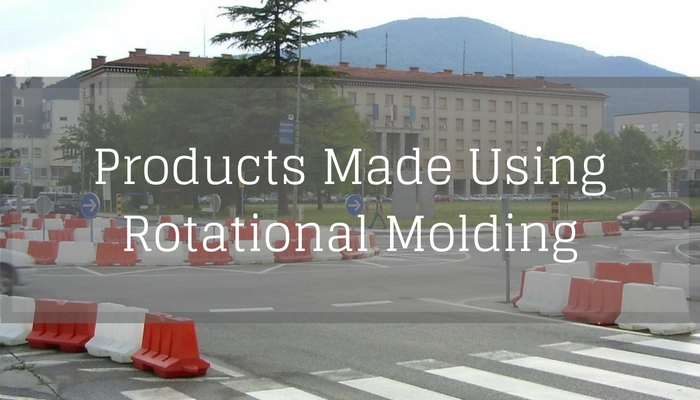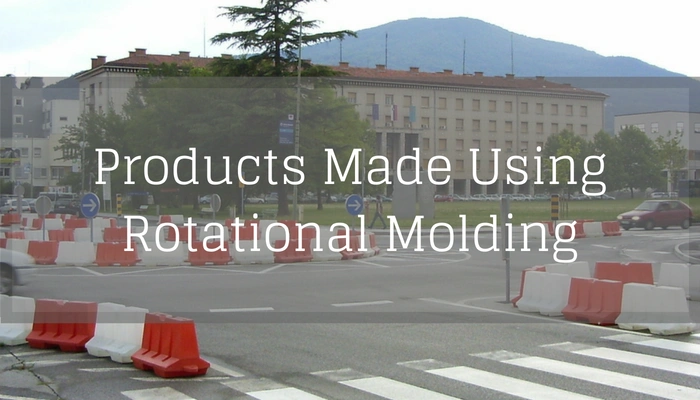 There are a variety of different plastic products that can be made from rotational molding and different tooling methods to do so.
The most common type of tooling is cast tooling.
This type of tooling can be done in six to eight weeks and offers a wide range of options for surface finishes and textures.
For larger pieces that don't have a complex design, fabricated sheet metal tooling is typically used.
With these and other various specifications, a wide variety of products can ultimately be made using rotational molding.
Here are ten rotational molding examples of some everyday items made from this process.
1. Containers/Bins
Using rotational molding, bulk containers and plastic bins can be manufactured in different designs, colors, and sizes — all built for the purpose of storing and shipping things in an easy and convenient manner.
These bulk containers are often used in food processing and material handling industries.
2. Auto parts
Rotational molding can be used to manufacture many parts used in cars, including both mechanical parts that keep the car running as well as interior design elements such as cup holders.
3. Road Barriers & Cones
You pass them every day, but you might not realize that plastic road barriers and cones are oftentimes made by rotomolding.
4. Toys
From ping pong balls to pink flamingos seen decorating neighborhood yards, custom rotational molding is the manufacturing magic behind many of the large plastic toys and trinkets of today.
In fact, rotational molding can even be used to manufacture pool tables!
5. Baby cribs
You heard us right.
Rotational molding can even be used to manufacture a crib for your nursery.
6. Kayaks
Any nature enthusiasts out there?
One of the industries that essentially relies on rotomolding is that of kayaking, boating, surfing, and canoeing.
If the vessel in question is plastic, there's a good chance it was made through this process.
And most plastic dock floats are also made using rotomolding.
7. Sporting equipment
Aside from water sports essentials like kayaks and canoes, rotomolding can also be used to manufacture a wide range of sporting equipment including dumbbells, playground equipment, helmets, and golf carts.
8. Industrial, commercial, and agricultural storage tanks
Rotational molding is also commonly used to manufacture storage tanks used for agricultural, commercial, and industrial applications.
Thanks to roto molding adaptability, these tanks can range in size anywhere from five gallons up to 22,000 gallons.
9. Mannequins
Yes – this is a strange one!
But have you ever wondered where the mannequins displaying the latest styles in department store windows come from?
The answer is most likely rotational molding, which is an effective way of producing all sorts of hollow figures for display!
10. Industrial parts
Now this one is not as exciting as mannequins, but rotational molding can also be used to manufacture a wide range of industrial parts including tote bins, covers and housings, and tanks for water softening.
Section 4: What is custom rotational molding, and is it right for you?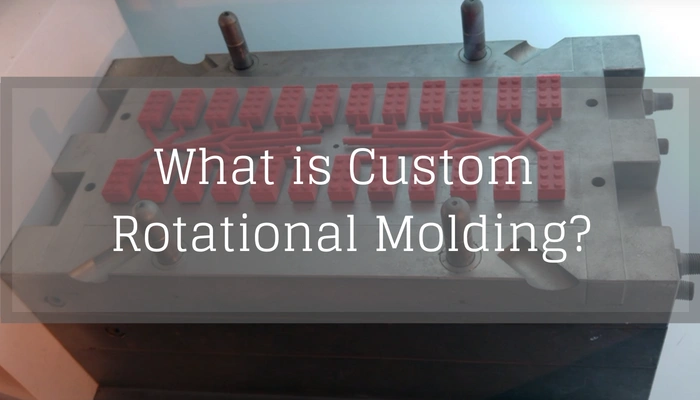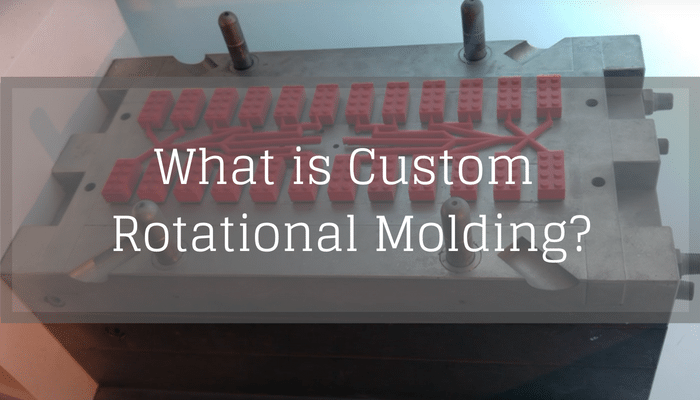 Many rotational molding companies offer proprietary lines of frequently requested molded plastic products like bulk containers, kayaks, and outdoor furniture.
However, in recent years, custom rotational molding has risen in popularity.
This customized molding process focuses on commercial and industrial production for companies and entrepreneurs that have a specific part or product in mind that they have not been able to find elsewhere.
What is custom rotational molding?
Custom rotational molding services include everything from design to manufacturing for businesses or individuals that have a specific product or part in mind.
During the custom rotational process, a team of rotational molding professional help companies develop a specialized plan to take ideas from vision to reality.
Once this strategy is developed, most manufacturers will provide full in-house design from start to finish in a quick and efficient manner on the mold and production process.
Typically, customized rotational molding can also incorporate secondary needs including product assembly, the addition of graphics, welding, or inserts, as well as packaging and shipping.
What are the benefits of custom design?
Some of the key benefits of opting for a design specified to your company's specific needs with custom rotational molding include:
A short lead time that will get your product to your customers more quickly
A durable construction that includes one-piece hollow construction, resistance to stress-cracking and corrosion, and chip and crack-proof color
Design flexibility (including the ability to modify wall thickness and produce multi-wall parts)
Cost saving-economic tooling costs
An economical solution for prototype research, volume production, and short production runs
A higher quality product that has been through quality assurance testing
Is custom rotational molding right for your company?
As you can see custom rotational molding may not be a fit for every manufacturing need.
Typically these custom design services work best for:
Companies or individuals that have an existing mold but are looking for a new manufacturer to create products with the mold.
Companies or individuals that have an idea for a mold and need a company to manufacture the mold for them.
Custom rotational molding is ideal for this large-scale production of plastic parts due to its ability to produce a finished product with a uniform wall thickness with no thinning in the extremities of the part.
This process also offers more economic tooling costs than other molding processes and offers seamless one-piece, virtually stress-free parts.
Find out how Fibertech's Custom products can benefit your business.
Questions or Ready to get started? Call us today at 800-304-4600 or Contact Us.