Our  F-LT70 Laundry Truck With Wheels
Bigger isn't always better, and we have found this to be especially true when it comes to laundry trucks, where a smaller unit can have many advantages over larger, bulkier models. That is why we are excited to introduce our new F-LT70 laundry cart with wheels that includes the many benefits of our bulk laundry carts, in a smaller size. Read on to learn about the many advantages of our newest laundry cart for businesses in the healthcare, fitness, commercial laundry, and hospitality industries.
Small but Mighty
Measuring in at only 56 inches (about 4 foot and 6 inches) our F-LT70 laundry truck is much shorter than our other bulk laundry carts. This more compact design offers a variety of benefits for businesses, which are detailed below.
LT70 Laundry Truck Specifications
| Model | Dimensions | Capacity | Bushels | Weight |
| --- | --- | --- | --- | --- |
| F-LT70 | 48" x 28.5" x 56" | 36 cu/ft - 600lbs | 29 | 102lbs |
Laundry Truck Options:
Caster Configuration
Stenciling
Mold-on, Mold-in Graphics
Custom Colors on Large Orders
Plastic Base
8" Wheel Casters
Regrind Material
Low Cut Front
Laundry Truck Standard Features:
Hand Holes for Ease of Mobility
Reinforced Rounded Corners
Drain Holes
Laundry Truck Benefits:
Durability
Easy to Clean
Great Mobility Caster
Rust Resistant
Four Year Warranty
100% Recyclable
Easy to maneuver
One advantage of our shorter F-LT70 laundry truck is that it is easier for employees to maneuver. Unlike our larger models, employees can quickly and efficiently haul clean and dirty linens through hallways without slowing down to see what is ahead of them, since they can easily see over the smaller cart model.
Efficient use of space
Another benefit of our new F-LT70 laundry trucks is that they work well in smaller spaces. This makes them a versatile solution for clients that don't have a lot of room within their facilities for storing bulky laundry bins.
One-Piece + Standard Features
Similarly to our other laundry carts, our F-LT70 laundry truck is manufactured from a solid, one-piece design using rotational molded polyethylene. Additionally, this model also includes a sturdy metal base and reinforced rounded corners for durability as well as ergonomic hand holes and swivel/rigid non-marking caster wheels for easy maneuvering. It also includes drain holes for easy cleaning and sanitizing.
Solid Customizable Laundry Truck
Want to customize our F-LT70 commercial laundry cart to work for your specific industry needs? We have you covered with a variety of customization options including: Caster configuration, Stenciling, Mold-on and mold-in graphics, Custom colors on large orders, Plastic base instead of standard metal base, 8" wheel casters instead of the standard 6" casters, and Regrind material for a more environmentally-friendly design.
Try it for yourself today!
If you want to see how our innovative designs can increase productivity and efficiency in your workplace contact us today. Our versatile laundry truck solutions, such as our new F-LT70 are ideal for use in healthcare facilities, linen delivery services, gyms, spas, commercial laundries, hotels, and any business dealing with bulk linens on a regular basis.
Molded plastic commercial laundry trucks designed for commercial laundries and delivery companies serving hotels, resorts, nursing homes, hospitals, health clubs & restaurants.
Fibertech Laundry Trucks (F-LT70) are designed to support commercial laundries and delivery companies serving hotels, resorts, nursing homes, hospitals, health clubs, restaurants and other institutions. All Fibertech rolling laundry carts are FDA and USDA compliant and are made with only 100% virgin materials. We also offer linen carts made of recycled plastic materials upon request for a more environmentally friendly option. Our commercial laundry carts are an effective solution to your laundry transport needs. View FAQs about our Laundry Trucks.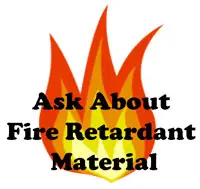 Add options to you Fibertech Linen Cart such as doors, lids, and colors to make them your own.
Laundry trucks come with options such as lids and doors to keep materials protected from surrounding contaminations. Available in a variety of colors, customize these plastic laundry trucks to suite your needs. Stencil the linen carts with company name or department. These industrial laundry carts also come with a four-year limited warranty so you know you can count on our laundry carts. Our laundry truck customers have the added benefits of our repair and recycling services, meaning your Fibertech Inc. plastic laundry carts will last longer.
To find out how Fibertech Inc. can benefit your company, call
800-304-4600

or contact us today.
Let Fibertech Be Your Partner for NEW and REPLACEMENT Projects.
Questions or Ready to get started? Call us today at
800-304-4600

or Contact Us.