Roundtrip Solutions with Fibertech's F-LT90 Wheeled Laundry Truck.
Efficient Handling of Bulk Laundry
When it comes to handling bulk laundry, innovation is the key to efficiency. This is why we engineered our new F-LT90 laundry truck, which incorporates cutting-edge design features that provide the roundtrip laundry processing solutions your business has been looking for. Whether you are in the commercial laundry, hospitality, healthcare, or fitness industry, the specialty features included in our F-LT90 laundry truck are guaranteed to streamline your operations.
Durable & Solid, One-Piece Design
Backed by a four-year warranty, our new laundry trucks are manufactured from a solid, one-piece design, using rotationally molded polyethylene. This results in a durable and long-lasting finished product that can handle even the heaviest loads. Our design also includes reinforced, rounded corners and a metal base for added strength.
LT90 Laundry Truck Specifications
| Model | Dimensions | Capacity | Bushels | Weight |
| --- | --- | --- | --- | --- |
| F-LT90-P | 48" x 28.5" x 68" | 48 cu/ft - 800lbs | 38 | 155lbs |
| F-LT90-RP | 48" x 28.5" x 68" | 48 cu/ft - 800lbs | 38 | 156lbs |
| F-LT90-W | 48" x 28.5" x 68" | 48 cu/ft - 800lbs | 38 | 141lbs |
| F-LT90-RW | 48" x 28.5" x 68" | 48 cu/ft - 800lbs | 38 | 147lbs |
Laundry Truck Options:
Removable & Non-Removable Wire Shelves
Caster Configuration
Stenciling
Mold-on, Mold-in Graphics
Custom Colors on Large Orders
Plastic Base
8" Wheel Casters
Regrind Material on Tub Only
Laundry Truck Standard Features:
Removable Plastic Shelves
Hand Holes for Ease of Mobility
Reinforced Rounded Corners
Drain Holes
Laundry Truck Benefits:
Durability
Easy to Clean
Light Weight
Rust Resistant
Four Year Warranty
100% Recyclable
Collapsible Shelf System Allows Dual-Usage
In addition to their heavy duty design, our laundry trucks are also designed to make your business more efficient, which means they are easy to use and include time-saving design features. The main element that sets our laundry trucks apart from bulk carts you may have used in the past is that they include a collapsible shelving system which can be effortlessly converted, allowing employees to switch functions in a matter of seconds. This means your business can collect dirty linens in the same cart you use to sort and deliver fresh linens, resulting in a round trip functionality that speeds up operations.
In addition to shelving that can be easily repositioned depending on the task at hand, our F-LT90 laundry truck also includes convenient hand holes and 6" Swivel/Rigid Non-Marking Casters which make it easy to maneuver as well as drain holes and rust-resistant materials that simplify the cleaning and sanitizing process.
Fully Customizable Laundry Truck Works for your Business
We understand that the needs of every business are different, which is why our F-LT90 laundry trucks include several customization options to ensure compatibility with your company's specific systems and protocols. Our standard model comes with ventilated plastic shelving and a metal base, however, we also offer metal shelving and/or a plastic base in case these options will better serve your specific industry needs.
We also offer a variety of other customization options including 8" wheel casters (instead of the standard 6"), caster configurations, mold-in and mold-on graphics, custom colors, and stenciling.
Streamline Your Business with Cutting-Edge Design
An ideal laundry handling solution for gyms, hotels, commercial laundries, linen delivery services, hospitals, schools, and more, our new F-LT90 commercial laundry cart is an easy way to streamline operations and increase productivity in order to help your business meet its bottom line. If you think the cutting-edge design of the F-LT90 laundry cart might be a good fit for your business, contact our team today to learn more about how our newest design can revolutionize the way you do business.
Molded plastic commercial laundry trucks designed for commercial laundries and delivery companies serving hotels, resorts, nursing homes, hospitals, health clubs & restaurants.
Fibertech Laundry Trucks (F-LT90) are designed to support commercial laundries and delivery companies serving hotels, resorts, nursing homes, hospitals, health clubs, restaurants and other institutions. All Fibertech rolling laundry carts are FDA and USDA compliant and are made with only 100% virgin materials. We also offer linen carts made of recycled plastic materials upon request for a more environmentally friendly option. Our commercial laundry carts are an effective solution to your laundry transport needs. View FAQs about our Laundry Trucks.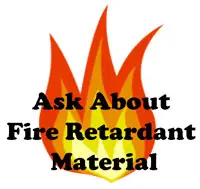 Add options to you Fibertech Linen Cart such as doors, lids, and colors to make them your own.
Laundry trucks come with options such as lids and doors to keep materials protected from surrounding contaminations. Available in a variety of colors, customize these plastic laundry trucks to suite your needs. Stencil the linen carts with company name or department. These industrial laundry carts also come with a four-year limited warranty so you know you can count on our laundry carts. Our laundry truck customers have the added benefits of our repair and recycling services, meaning your Fibertech Inc. plastic laundry carts will last longer.
To find out how Fibertech Inc. can benefit your company, call
800-304-4600

or contact us today.
Let Fibertech Be Your Partner for NEW and REPLACEMENT Projects.
Questions or Ready to get started? Call us today at
800-304-4600

or Contact Us.